In cooperation with Catalyst Channel Marketing offers multiple kitting and multi-packing services – including promotional and client specified packaging materials – through our core partners and packaging supply distributors. By utilizing our expertise to manage the labour and process of the kitting, assembly and distribution of finished goods to the end user, manufacturers and retailers can focus on their own core competencies.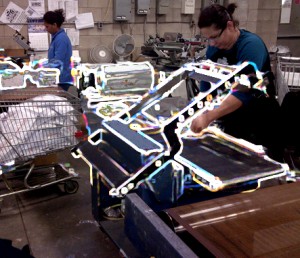 For example, retailers may need a promotional gift set from a
manufacturer. Manufacturers can outsource this function and free their own internal space and personnel to address core business. Components can be bundled or kitted offsite at a cost that is competitive to their own internal structure.  Or a retailer may request specific items be offered in a promotional gift bag which includes a bottled product, literature, and/or other items.
By outsourcing this project, a retailer can have the items kitted in a timely, cost-effective manner without securing additional labor and space internally.
We can create customized kits that are assembled and shipped as one unit per your specific instructions and defined due date.
Kitting and multi-packing services include:
Multipack package design
Promotional packaging
Gift sets & baskets
Multi-piece box sets
Game accessories
Banded product
Buy-one get-one free
Custom bagging/Poly bagging
Materials sourcing