Gorilla Bones Screenprinting is equipped with high capacity screen printing, embroidery, laser engraving, and sublimation printing equipment providing you a variety of ways to customize your product and support any on-demand or stock production requirements for any program.
SERVICES
Screen-printing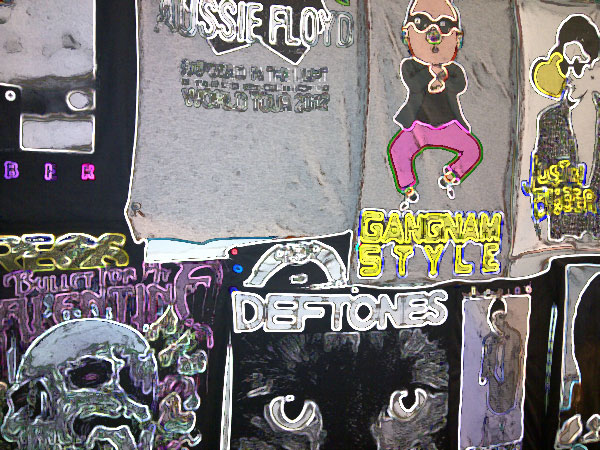 Using a 4-colour process and a fully automated press, there is no screen-printing job, large or small, that we can't handle! Using an automated process, our 14-colour and 8-colour presses can output up to 1000 units per hour, meaning a quick turnaround ensuring consistency and quality.
Artwork is limited only by imagination, and colour choices are virtually limitless. We use in-house custom mixing to make sure the colours are just right, and can even implement metallics (gold and silver) and glow-in-the-dark. Screen Printing can be done on a large variety of materials, including cotton, polyester, rayon, as well as signage materials (i.e. corrugated plastic etc.), and our gas-powered dryer ensures consistent curing that will last!
Embroidery
Employing some of the latest in embroidery technology in addition to experienced staff, thereis almost nothing we can't do. We utilize both single and multi-head high-speed machines, allowing us to tackle all embroidery jobs (small runs to large corporate orders), and even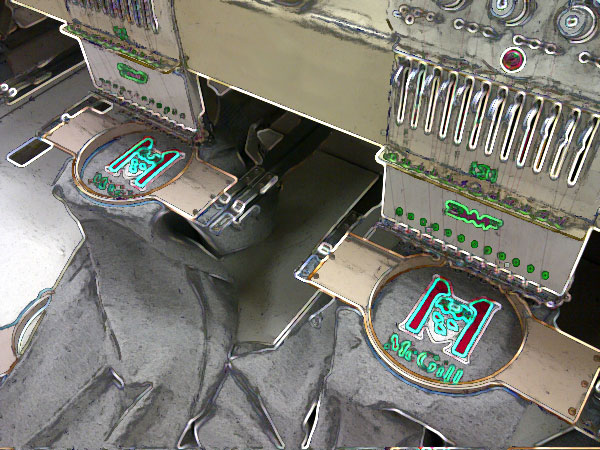 offer same day embroidery service.
With in-house digitizing capabilities, even the most complex custom artwork can be digitized and embroidered, and for ease of reordering, all digitized artwork is archived. There are hundreds of thread colours to choose from, including metallics, all of which are made of extremely durable colourfast polyester. Also, virtually all types of materials can be embroidered, from cotton to polyester and even leather. We are able to embroider customer-supplied apparel, and can do custom repairs or improvements on existing embroidery work.
Engraving
We provide engraving of brass or aluminum plating with logos and/ or text,
architectural signage, nametags, trophy plates, pewter/glass steins, wine glasses and so much more.
Laser Engraving
This is the process of marking a material using heat through the process of strategically varying the duty cycle of a laser – we use an Epilog Laser Engraver. This process allows you to transfer pixel images to a variety of materials that react to heat such as marble, granite, leather, wood, glass, acrylic, canvas and other materials.